Dental school is really hard. You will probably hear this when you get closer and closer to applying. Dental school is four years of intense work, challenging and physically.
How long am I in class for? How much studying will there be?
I am in class from 8-5 four days a week. Maybe on a Friday or Monday I am in class from 8-noon. Occasionally, we will get out earlier or have rotations. After school I spend 2-3 hours studying every day.
Before tests, I study the whole day. I study from 8-5 over every weekend. There are some days I don't have to study as much, but these are rare. Dental school is do-able but it will keep you very busy.
My friend counted up the tests and quizzes we had during our second year and here are the numbers: 84 tests, 140 quizzes.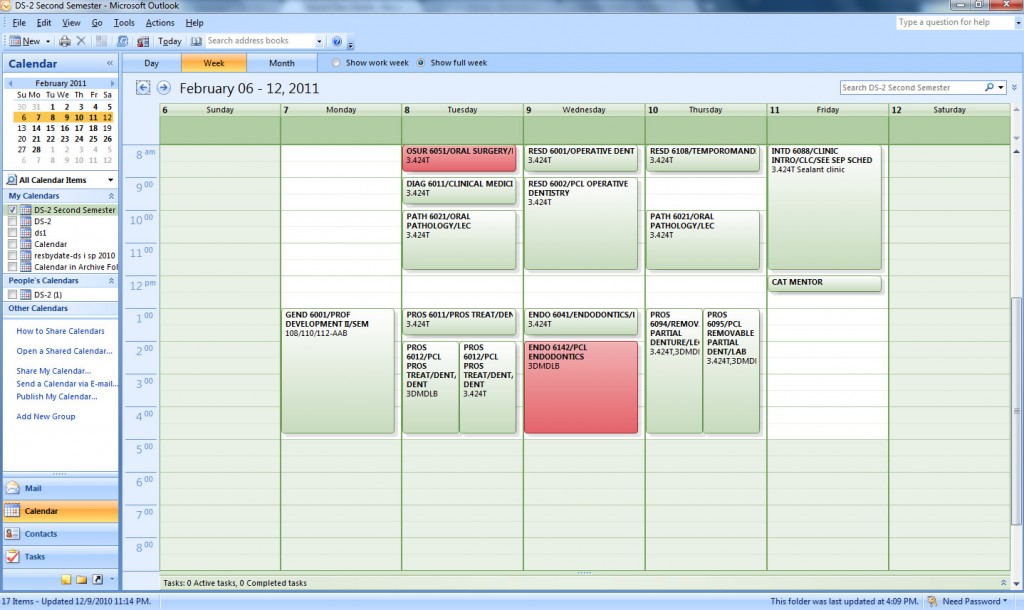 What will I be taking my first year?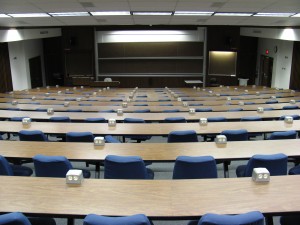 Your first year, you will probably be doing more book work. You will be taking your basic science classes like histology, gross anatomy, dental anatomy, physiology and microbiology. Start preparing for these classes classes in high-school or college.
They are very science related. You will do a lot of memorizing of tough concepts that you will have to work your way through. At the San Antonio Dental School we did have one class our first year where we had to wax teeth, to focus on learning the anatomy of the tooth.
You will spend a lot of time in the gross labs, looking at cadavers and dissecting. At the dental school here, we had four people per cadaver and had to do full dissections of the head, neck, and trunk, all the way down to the legs. You will have to memorize a lot and work really hard.
What is my second year like?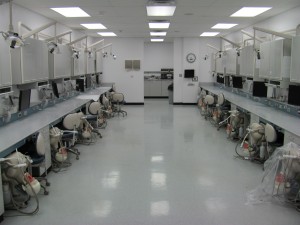 The second year of dental school is a lot more focused on learning good hand skills.   You will have operative dentistry which is where you do fillings and cavity preps.

You will work on plastic and extracted teeth. You will also start doing root canals, making dentures, and making fixed applications in the teeth.
You will do a lot more with your hands, but you will still have a lot of studies. We have oral and general pathology, endodontics and orthodontics. I find myself just as busy. I still have homework most days, and I am still in class or labs everyday usually from 8-5.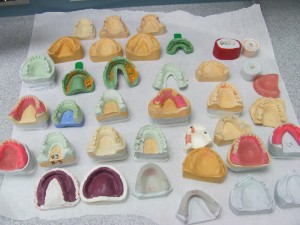 The dental school here does send us out on lots of rotations to different clinics where we start learning to give injections or working with patients or children. We did some observing as well.
What is my third and fourth year of dental school like?
Third year of dental school is when you spend most of your time in clinic. At the San Antonio dental school we are given our own personal patient pool. We do everything for these patients, just like in private practice. If something is complicated beyond our skill level we refer to a specialist.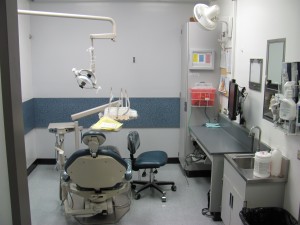 Third year is nice because there are less didactic classes and written exams. There is more hands on training and practical (skill based) exams. We are given requirements which we have to finish to pass the year. Examples of these requirements are, do at least 1 full denture, do at least 2 root canals.
The stress is high because you are worrying about getting everything done, learning new techniques, keeping up with your work, and taking care of your patients.
Some Last Advice
Make sure you do really well in your undergraduate classes. If you feel like you struggle in your undergraduate classes, dental school might not be right for you because of how much work and memorizing goes on here.
Also, you will find that if you were an A student in your undergraduate classes, you might be a B or C student in dental school. It is a lot harder, and my grades went down when I got to dental school. Now I am competing with a whole class of straight A students. It might be like a smart student in high school going to a competitive university. Now the smart students from the university go to dental school.
All the dental schools are going to be different depending on where you decide to go. But I have never heard of a dental school being easy. You should expect to work hard from the beginning. Know these four years of dental school are going to be worth it and give it everything you can. There will be tough moments but if you just keep going you'll have a great, rewarding future.
Here are some reasons why you should choose dentistry and some reasons why you shouldn't.